PENGARUH PEMOTONGAN BANTUAN DOMESTIK DI NEGARA MAJU TERHADAP EKONOMI PANGAN INDONESIA
10.33964/jp.v17i1.226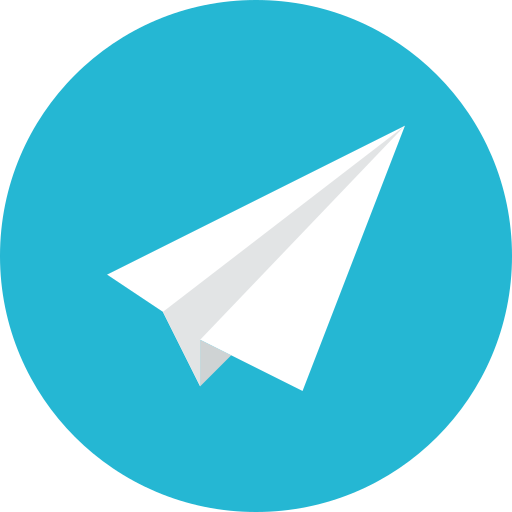 |
Abstract views:
233
|
Untitled views:
202
Abstract
Perundingan pertanian di OPD hampir tidak mengalami kemajuan sejak dihasilkannya kerangka kerja Paket Juli (July Package) pada tahun 2004. Perundingan sektor pertanian tetap berjalan sulit, bahkan sampai saat Konferensi Tingkat Menteri (KTM) VI di Hongkong yang telah berlangsung pada Desember 2005 yang lalu. Semua negara masih ingin melindungi pertaniannya dengan berbagai cara dengan Bantuan Domestik/BD, Subsidi Ekspor/SE atau menaikkan tarif. Makalah ini ditujukan untuk menganalisis (ex anfe) pengaruh pemotongan atau bahkan penghapusan BD yang dilakukan NM terhadap kinerja komoditas pangan Indonesia melalui teknik simulasi. Hasil simulasi menunjukkan perbedaan yang jelas dalam perubahan harga-harga masukan antara NM(yang diwakiliAS dan UE) dan NB (yang diwakili Indonesia dan K33) akibat pemotongan subsidi domestik di NM. Hal ini ditunjukkan oleh semua skenario yang dicoba. Sementara harga lahan dan upah tenaga kerja/TK tak terampil menurun di NM, keadaan sebaliknya justru terjadi.di NB. Bagi faktor produksi modal, pemotongan BD di NM memberi pengaruh yang jelas berbeda juga antara di AS di satu fihak dan di UE, Indonesia dan K22 di fihak lain untuk semua usulan. Dalam hal ini NB mengalami penurunan PDB, tetapi dengan persentase yang kecil sekali, sementara NM mengalami peningkatan PDB yang juga relatif kecil. Indonesia sendiri diprakirakan mengalami penurunan sebesar 0,003 persen. Tingkat penurunan PDB Indonesia ini relatif sangat kecil. Seiring dengan indikator PDB, pemotongan BD di NM memberi dampak pada penurunan kesejahteraan, yaitu sebesar 18-28 juta dolar AS di Indonesia dan 460-650 juta dolar AS di K33, sementara di AS dan UE tetap meningkat. Peningkatan kesejahteraan meskipun pemotongan bantuan domestik diNM berpotensi menurunkan tingkat kesejahteraan dan PDB Indonesia, tetapi beberapa produksi dan harga-harga komoditas pertanian pangan dan harga-harga masukan pertanian dapat meningkat, sehingga pendapatan petani komoditas-komoditas dan pemilik sumberdaya pertanian ini dapat meningkat. Peningkatan pendapatan petani iniselanjutnya berpotensi meningkatkan pendapatan pedesaan dan pertumbuhan ekonomi pedesaaan. Oleh karena itu, Indonesia, seyogyanya aktif dalam perundingan bilateral dan multilateral untuk mendesak agar bantuan domestik di NM ini dihapus.
Keywords
domestik; kesejahteraan; harga
References
Action Aid. 2004. The WTO Agreement on Agriculture: Foodrights. ActionAid. http://www.actionaid.org. Diakses September 2004.
Anderson, K. and E. Valenzuela. 2005. "Do Global Trade Distortions Still Harm Developing Country Farmers?" CEPR Discussion Paper No. 5337. London.
Anderson, K. and W. Martin. 2005. "Agricultural Trade Reform and the Doha Development Agenda" WB Policy Research Working Paper 3607. Washington.
Anderson, K., W. Martin, D. van der Mensbrugghe. 2006. "Doha Merchandise Trade Reforms: What's at Stake lor Developing Countries?" WB Policy Research Working Paper 3848. Washington.
Burfisher. M. E. 2001. (Ed.). "Agricultural Policy Reform in the WTO-The Road Ahead." Agricultural Economic Research/AER 802. Economic Research Service/USDA. Washington, D.C.
Esposti, R. 2007,'Regional Growth and Policies in the European Union: Does the Common Agricultural Policy Have a Counter-Treatment Effect?" American Journal of Agricultural Economics 89(2): 116-134.
Gopinath, M., K. Mullenand A. Gulati. 2004. "Domestic Support to Agriculture in the European Union and the United States: Policy Developments Since 1996". MTID Discussion Paper No. 75. International Food Policy Research Institute. Washington.
Hertel, T. W. 1997. Global Trade Analysis: Modeling and Applications. Cambridge University Press, Cambridge.
Hertel, T. and R. Keeney. 2006. "What's at Stake: The Relative Importance of Import Barriers, Export Subsidies and Domestic Support" In K. Anderson and W. Martin (Ed.). Agricultural Trade Reform and the Doha Development Agenda. Palgrave Macmillan (co-published with the World Bank). New York.
Hoekman, B., F. Ng, M. Olarreaga. 2004. "Agricultural Tariffs versus Subsidies: What's Mre Important for Developing Countries?" World Bank Economic Review 18 (2): 175-2004.
Hutabarat, B. , M. H. Sawit, Supriyati. B. Rahmanto, A. Setyanto, H. J. Purba. 2004. Penyusunan Bahan Advokasi Delegasi Indonesia dalam Perundingan Multilateral. Laporan Akhir. Proyek/Bagian Pengkajian Teknologi Pertanian partisipatif (The Participatory Development of Agricultural Technology Project/PAATP). Pusat Penelitian dan Pengembangan Sosial Ekonomi Pertanian, Badan Penelitian dan Pengembangan Pertanian, Departemen Pertanian. Bogor.
Hutabarat. B., S. K. Dermoredjo, H. J. Purba, E. M.
Lokollo dan Wahida. 2006. Analisa Notifikasi dalam Kerangka Modalitas Perjanjian Pertanian WTO. Pusat Analisis Sosial Ekonomi dan Kebijakan Pertanian, Badan Penelitian dan Pengembangan Pertanian. Departemen Pertanian. Bogor.
Jensen, H. G. and W. Yu. 2005. "Reforming Agricultural
Domestic Support of the EU in the Doha Round: Measurement, Feasibility, and Consequences," Institute of Food and resource Economics, the Royal Veterinary and Agricultural University.
Copenhagen, Denmark.
Rae. A. N. and A. Strutt. 2003. "The Current Round of Agricultural Trade Negotiations: Should We Bother About Domestic Support?" The Estey Centre Journal of International Law and Trade Policy A (2): 98-122.
Sawit. M.H, 2003, Kegagalan Perundingan Pertanian WTO di Cancun: Peluang atau Ancaman Buat Ekonomi Rakyat, Jumal Ekonomi Rakyat, Vol 8.
Valdes, A. and W. Foster. 2003. Special Safeguards for Developing Country: Agriculture in the WTO Negotiation. Paper presented at the International Conference on Agricultural Policy Reform and the WTO. Italy, June, 23-26, 2003.
Valenzuela, E., T. Hertel. R. Keeney, J. Reimer. 2007. "Assessing Global Computable General Equilibrium Model Validity Using Agricultural Price Volatility," American Journal of Agricultural Economics 89(2): 383-397.
Refbacks
There are currently no refbacks.