Bakar Nabati Terhadap Kondisi Bahan Baku Industri Gula di Propinsi Lampung
10.33964/jp.v20i2.35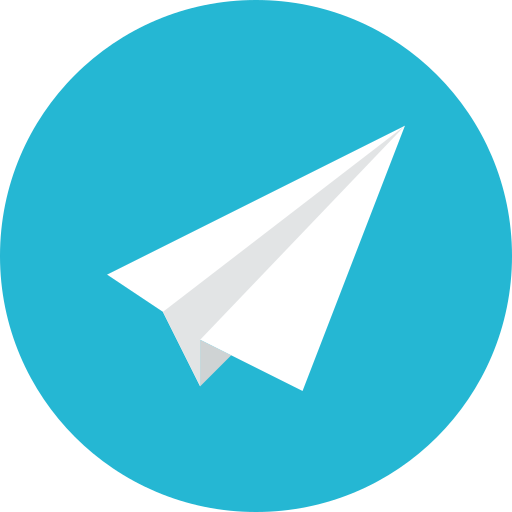 |
Abstract views:
322
|
Untitled views:
252
Abstract
Krisis energi pada tahun 2007 menyebabkan setiap negara memberikan perhatian penting dalam pengembangan bioenergi, termasuk Indonesia. Sayangnya sebagian besar sumber bioenergi berasal dari bahan pangan, termasuk bioetanol dari tebu. Makalah ini bertujuan menganalisis pengaruh promosi pengembangan bioetanol terhadap pendapatan petani tebu, dengan fokus pada tanggapan/respon petani tebu terhadap pengembangan bioetanol pada pola kemitraan petani tebu dengan Badan Usaha Milik Negara (BUMN) PT. Perkebunan Nusantara VII Bunga Mayang di Kabupaten Lampung Utara dan dengan perusahaan swasta besar PT. Gunung Madu Plantations di Kabupaten Lampung Tengah. Statistik deskriptif digunakan dalam menjelaskan respon petani tebu terhadap pengembangan bioetanol. Selanjutnya pengaruh pengembangan bioetanol terhadap pendapatan petani tebu dianalisis dengan menggunakan persamaan regresi. Berdasarkan hasil analisis menunjukkan bahwa respon petani tebu terhadap issue pengembangan bioetanol dari tebu berbeda antarpola kemitraan. Respon pengembangan bioetanol berpengaruh nyata terhadap pendapatan petani tebu yang berasal dari bagian gula petani secara signifikan. Tanda negatif koefisien variabel respon pengembangan bioetanol menunjukkan indikasi adanya pengalihan sumber bahan baku tebu petani untuk industri gula menjadi bahan baku industri bioetanol.

Energy crisis in 2007 makes countries in the world, including Indonesia, give extra attention to the development of bio-energy. Unfortunately many of the bio-energy resources
come from food, including bio-ethanol from sugarcane. This paper tries to analyze the effect of bio-ethanol development on the income of sugarcane farmers, focusing on the responses of the farmers on bio-ethanol development to the partnership between the sugarcane farmers and a State-Owned Enterprise (SOE) of PT. Perkebunan Nusantara VII Bunga Mayang in North Lampung and a big private enterprise of PT. Gunung Madu Plantations in Central Lampung. The descriptive statistics is applied to describe the response of farmers toward bio-ethanol development. Moreover the effect of bio-ethanol development on the income of sugarcane farmers is analyzed using a regression equation. The results show that response of farmers on bio-ethanol development creates different perspectives between the two partnerships. Bio-ethanol development significantly affects the income of sugarcane farmers from the sugar. Meanwhile the negative coefficient sign indicates that bio-ethanol development causes the reallocation of sugarcane products from sugar industry to bio-ethanol industry.
Keywords
response; bio-ethanol; income; trade off; sugar farmer's share
References
Arifin, Bustanul. 2008. Ekonomi Swasembada
Gula Indonesia. Economic Review No. 211. Maret 2008
Badan Pusat Statistik. 2008. Statistik Indonesia. Biro Pusat Statistik. Jakarta. www.bps.go.id
Deperindag Propinsi Lampung. 2009. Laporan perkembangan produksi dan luas areal tebu di Propinsi Lampung. Bandar Lampung
FAO. 2008. Biofuels: Prospect, Risk, and Opportunities. Part I. www.fao.org.
Fitriani, 2010. Analisis Skala Produksi, Struktur, dan Distribusi Pendapatan Petani Tebu Rakyat di Propinsi Lampung dalam Kerangka Pembangunan Perdesaan. Tesis. Magister Ekonomi Pertanian Fakultas Pertanian Universitas Lampung. Bandar Lampung.
Greenspan, Alan. 2008. Abad Prahara (Ramalan Kehancuran Ekonomi Abd Ke-21). PT Gramedia Pustaka Utama. Jakarta. 555 hal.
Hariyati, Yuli. 2007. Performansi Perdagangan Beras dan Gula di Indonesia pada era Liberalisasi Perdagangan. Proseding Konperensi Nasional ke XV PERHEPI. Brighten Press. Bogor. Hal 212—224
Hasyim, Haris. 2010. Inovasi Pembangunan Perdesaan dan Pertanian melalui Revitalisasi Program Kemitraan dan Kontrak Farming.
Orasi Ilmiah sebagai Guru Besar Tetap Bidang Ekonomi Pertanian Universitas Lampung. Penerbit Universitas Lampung. Bandar Lampung.
Huang, Jikun, Jun Yang, dan Huanguang Qiu. 2010. Method for Assesing the Effects of Biofuel Development in Global and Regional
Level. Scoot Rozelle, Standford University. Paper presented in Second meeting of IFAD Projects, Aug 9-10, Indonesia.
Jiabao, Wen. 2009. Tatatan Dunia Baru telah disetujui, Akhir Hegemoni AS. Pidato Presiden Cina pada Forum Ekonomi Dunia, 28 Januari 2009, Davos Swiss. http:www/vibizdaily.com.
Kessler, Maj. Bart R. 1997. Bush's New World Order: The Meaning Behind The Word. Research Paper. The Research Department
Air Command nad Staff College
Pindyck, Robert S dan Rubinfeld, Dniel L. 1998. Econometric Model Economic Forecast. Fourth Edition. Irwin/McGraw-Hill Companies, Inc. USA.
Pusat Penelitian Perkebunan Gula Indonesia (P3GI). 2010. Bioetanol dari Tebu.
Sumodiningrat, Gunawan. 2002. Ekonometrika Pengantar. BPFE UGM. Yogyakarta. 427 hal.
Timnas BBN. 2006. Blue Print Pengembangan BBN untuk Percepatan Pengurangan Kemiskinan dan Pengangguran. Jakarta
Todaro, Michael P. 2000. Pembangunan Ekonomi
Dunia Ketiga. Penerbit Erlangga. Jakarta.
Refbacks
There are currently no refbacks.